I'm trying to cram as much into today as possible but I know what my priorities are. Unfortunately, that means that I may already be skipping out on Sally's Focusing on Life challenge for tomorrow darnit. Who knows though, there might be a miracle and I get it done.
What I did accomplish this week was my
Year of Jewelry Project
(YOJ) for this week.
Week 3's prompt was Music
.
I thought it was going to be a lost week for this prompt until I had just a little extra time yesterday and a simple pendant design struck me.
I combined it with one of the etched pieces I made last week, some beads, and a few vintage mother of pearl buttons to make this really heavenly piece.
I'm quite pleased with the way it turned out.
While I've got you here, let me go ahead and share some links I've found interesting lately.
Let me go ahead and drive a little more traffic to my shop by sharing that this perfect-for-Valentine's-Day bracelet was just re-listed.
As well, this necklace was marked down by 30% this morning.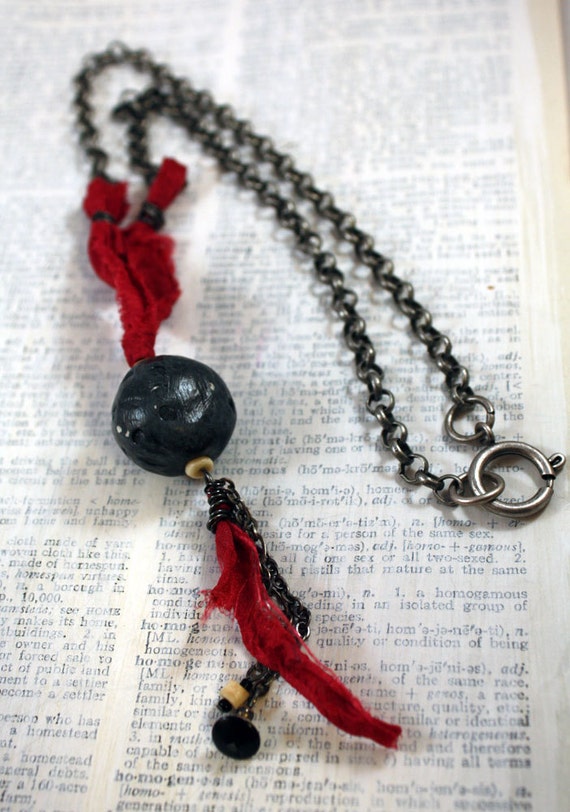 Marooned Necklace
I'm off to wrangle the rest of my to do list before any more of the day gets away from me. I hope y'all have a wonderful weekend!