It's been a while since I showed off what's in the
CraftyHope Etsy shop
. I'm not sure how many of you pop over there to check out the newest listings, but here's a peek at a few of the pieces available there.
Valentine's day may have passed, but these earrings are still fun any time of the year.
An old, broken watch serves as the base for this stunning, but simple necklace.
I apparently have a thing for combining amazonite and mother of pearl buttons as there are two pairs of earrings that feature this marriage.
I think they each have their own personality. Don't you?

Oh, and did you see how I incorporated a billet casing, leather, and crystals into one necklace?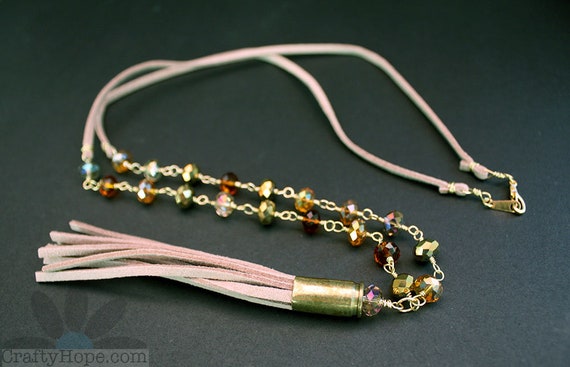 Leather Bullet Tassel Necklace
The effect I achieved with Vintaj patinas, mica powders, and resin gives the center of these earrings an opal effect.
This necklace is just about to expire and won't be seen in the shop again.
There are loads more listings in the
CraftyHope Etsy shop
that feature more upcycled and unique materials. Let me know your favorites!